EndoLounge theme Food & Lifestyle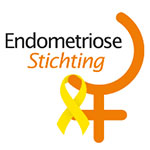 On Wednesday evening, April 18, 2018, the Endometriose Foundation and Endometriosecentrum VUmc are organizing an Endo Lounge with the theme Nutrition & Lifestyle.
Because this is a theme that is very prevalent among endometriosis patients, we have decided to organize an entire EndoLounge dedicated to Nutrition & Lifestyle. It will therefore take place in a slightly different setting than you are used to. For this EndoLounge we have invited guest speakers for the first time to talk about the central theme of Nutrition & Lifestyle.
Guest speakers
Stephanie van Hulst author of the endometriosis diet book; Tackle endometriosis and menstrual problems!
Marijke Glaubitz endometriosis coach at Endokracht. Guides women with endometriosis to get them (again) in control and more energy.
Speakers from the VUmc and Endometriose Stichting
Dr. V. Mijatovic gynecologist and head of multidisciplinary endometriosis center VUmc – Latest scientific insights into nutrition in relation to endometriosis.
Sandra Truin-Collar host EndoLounge and experience expert –
The FODMAP diet in PDS and intestinal endometriosis.
There is enough opportunity to ask questions to the speakers after the presentations. These will not be dealt with in plenary but will take place in smaller groups.
For whom
The meeting is intended for women with (presumably) endometriosis and their loved ones.
Registration

Participation is free, registration is possible via the website www.endometriose.nl . Click on Agenda then on March and go to EndoLounge Amsterdam here you can reserve your tickets.
Location
Reception: 6.30 p.m.
Start meeting: 7 p.m.
End time meeting: 9 p.m.
VU University Medical Center, Hospital Building,
Room: de Waver, De Boelelaan 1117 Amsterdam
For information You can
mail to: info@endometriose.nl